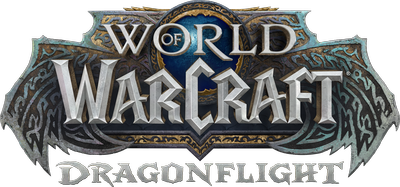 Dragonflight mounts - available mounts, listed by model
Here are the mounts available in Dragonflight, either at launch, or soon after, plus a few that became available during the pre-patch. You'll probably notice that there aren't as many new mounts available at the start of this expansion, and the reason is probably the new Dragonriding feature, which an important part of exploring the Dragon Isles and has its own special mounts. We haven't included those mounts on this page yet, but they do appear in your mount journal so we intend to add them soon.

For a guide that includes all the unused new mount looks (including some completely unused mount models), please see our Dragonflight Mount Models guide.
Salamanthers
Storm Beetles
Skitterflies
Wind Eagles
Dawnsabers
Amalgams of Rage
Highland Drakes
Renewed Proto-Drakes
Velocidrakes
Wylderdrakes
Hornstriders
Magma Snails
Gargantuan Murlocs
Scouting Ottuks
Spectral Battle Ottuks
War Ottuks
Magmammoths
Mammoths
Divine Rabbits
Armoredons
Primal Thunder Lizards
Slyverns
Armoured Vorquins
Vorquins
Models coming soon
Marsh Hoppers
Coming in Dragonflight:
Parrots
These colourful, but grizzled pirate-parrots even have wooden legs and eye-patches! One is a Mythic/Challenge Mode dungeon drop from Freehold, and the other is from Island Expeditions booty.
Coming in Dragonflight:
Vicious Sabertooths
Coming in Dragonflight:
Cloud Serpents
Coming in Dragonflight:
Crabs
Coming in Dragonflight:
Gladiator Drakes
Coming in Dragonflight:
Armoured Pterrordaxes
A gorgeous new pterrordax model! The blue can be purchased by Horde players after reaching Exalted with Zandalari Empire. Several other colours were also available on the Beta test but were removed again, so we're unsure when they may appear.
Coming in Dragonflight:
Fathom Rays
Coming in Dragonflight:
Siege Kodos
Coming in Dragonflight:
Battle Turtles
Coming in Dragonflight:
Matching Companion Pets
Matching companions for new mounts