Latest News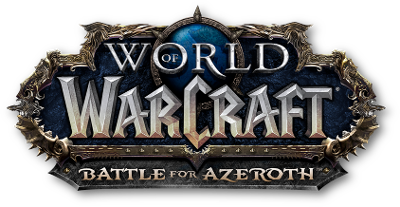 The Battle for Azeroth pre-expansion patch is now live!
Welcome to Battle for Azeroth! We're only aware of three new mounts that can be obtained at this stage, but please
let us know
if you find more!
Two new mounts are rewards for the next two tiers of mount collection achievements: the
Frostshard Infernal
for collecting 350, and the
Frenzied Feltalon
for collecting 400
mounts that are usable by any individual character on your account
. In keeping with the rewards for earlier collection achievements, the new mounts are both are previously-unused colours of existing mount models. The Feltalon is particularly exciting, as it allows us to complete our collection of flametalon mounts.
---

The third is the
Dawnforge Ram
, which is a beautifully-detailed new mount for dwarf paladins! We don't yet know if there's a second tier of ram mounts coming for dwarf pallies, or whether they'll continue to receive a Charger (horse) for their level 40 mount.
---
We expect at least two more mounts to become available through the advancement of the pre-expansion storyline: the race-themed
Undercity Plaguebat
(Horde) and
Teldrassil Hippogryph
(Alliance) are rewards for completing the pre-expansion quest chains. We don't yet know the time-frame for that, but these mounts may be several weeks away.
---
See below, for more mounts coming in Battle for Azeroth!
New Mounts
(Battle for Azeroth Pre-Expansion Patch)
Coming Soon
(Battle for Azeroth Pre-Expansion Patch but not yet released)
Upcoming Mounts
(Battle for Azeroth Launch)
Upcoming Mounts
(later patches, or uncertain release date)