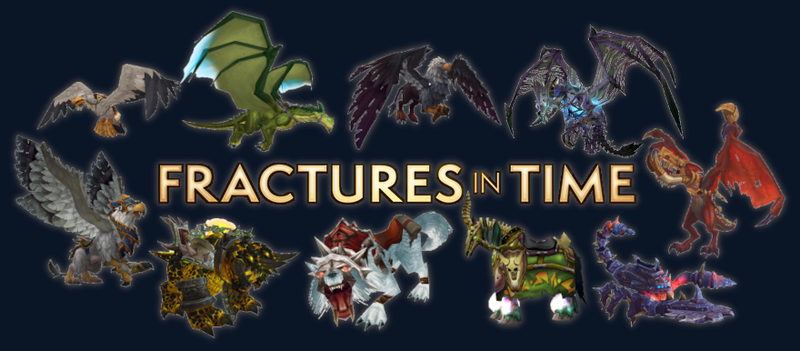 Patch 10.1.5: Fractures in Time

new mounts listed by source
Standard Purchases
These mounts can be purchased from new Time Rift Vendors located at Tyrhold Reservoir. The Paracausal Flakes required to buy their goods can be earned through Time Rifts - a major new public group activity in 10.1.5.
Standard Purchases: Trading Post
Quests & Exploration: Other Mounts
This pair of mounts are the faction rewards from the quest 'Time to Fly' in Patch 10.1.5. This quest is automatically bestowed upon new players when they reach level 30 and can finally use a flying mount. However, you don't need to level a fresh level 30 in order to receive it: if you don't have the mount then the quest will be autobestowed on an existing high-level character as soon as they enter Boralus (for Alliance) or Dazar'alor (for Horde).
Blizzard Shop / Promotions / Trading Card Game : Blizzard Shop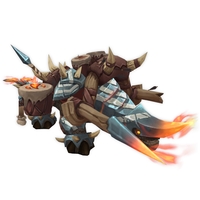 Loot: Raid Boss Drops
This previously unused colour variant of the Forsaken racial mount is listed as dropping from Valiance in Naxxramas, but we don't have any further details at this stage.
Matching Companion Pets
New matching companions for older mounts