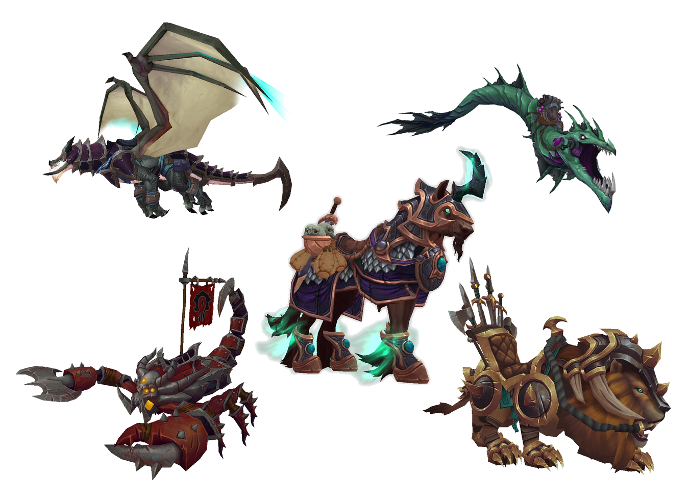 Mounts in World of Warcraft: Legion Patch 7.2.5
Patch 7.2.5 is only a minor update, but it also heralds the start of Legion PvP Season 4.
Raid and Dungeon Mounts
A sea green serpent mount drops from Mistress Sassz'ine, a boss in the Tomb of Sargeras raid. It's quite likely that it won't be available in Looking for Raid mode, but we have no confirmation of that.
---
PvP Mounts
Legion Season 4 brings several new PvP-related mounts, including the Vicious War Lion and Vicious War Scorpion which are the new 'Vicious' vendor mounts for Alliance and Horde, respectively, and are the first of the series that aren't based on faction race themes. The Prestigious Forest Courser is the latest addition to the Prestige / Honor rank reward system and is awarded at Prestige 17. Finally, the steel-grey Ferocious Gladiator's Storm Dragon will be the reward for this upcoming Arena season.