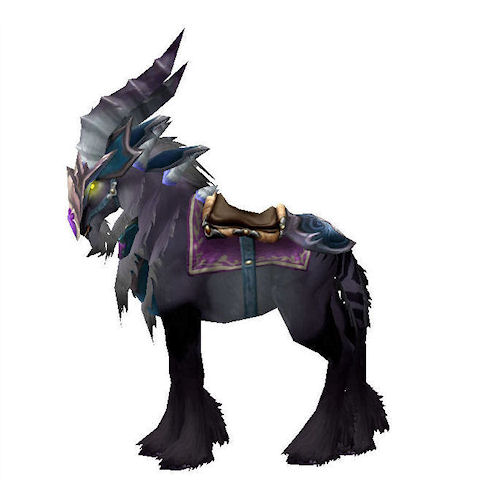 | | |
| --- | --- |
| | Dark War Talbuk |
Your Collection:
Requires:
Level 40
Journeyman (150) Riding
Source:
Aldraan in Halaa, Nagrand
Coreiel in Halaa, Nagrand

Cost: Halaa Battle Token x100 + Halaa Research Token x20
Account-Wide:
This mount is bound to your Battle.net account, not to a single character.
Notes:
In order to buy this mount, your side (Horde or Alliance) must be in control of Halaa. Otherwise there is no vendor to buy the mount from!
Speed:
| | Apprentice (75) | Journeyman (150) | Expert (225) | Artisan (300) | Master (375) |
| --- | --- | --- | --- | --- | --- |
| Land Speed | +60% | +100% | +100% | +100% | +100% |
| Air Speed | N/A | N/A | N/A | N/A | N/A |
| Swim Speed | +0% | +0% | +0% | +0% | +0% |
Introduced in Patch 2.0
More info on Wowhead:
Other Mounts Using the Same Model: