Dark War Talbuk
Despite their docile nature, talbuks have been known to gore seasoned warriors to death when threatened.
Riding Requirements:
Level 40
Journeyman (150) Riding
Source:
Notes:
In order to buy this mount, your side (Horde or Alliance) must be in control of Halaa. Otherwise there is no vendor to buy the mount from!
Introduced in:
Patch 2.0
Travel Mode:
Ground (+60% or +100% speed)
Speed depends on your riding skill.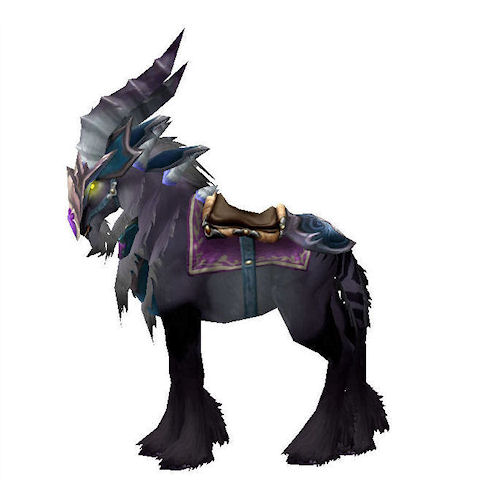 Other Mounts Using the Same Model:
More info on Wowhead:
Dark War Talbuk taught by Reins of the Dark War Talbuk