Follow @WarcraftMounts
Latest News
Patch 7.1 has arrived!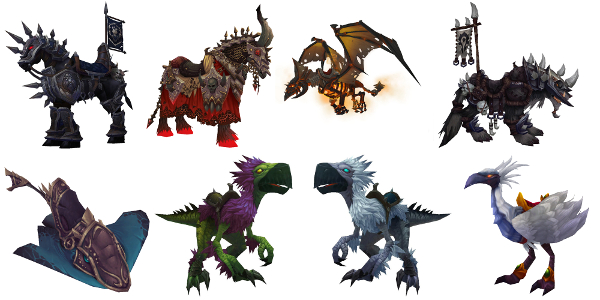 There are at least ten new and exciting mounts available. Please see our Patch 7.1 page for more information.
---
Armory update bug...
Two mounts are still missing from the Armory and require manual updates to your collections: the
Chauffeured Mechano-Hog
and
Acherus Deathcharger
. Sadly there's nothing we can do about this until Blizzard fixes them.
New Mounts
(Patch 7.1)
Coming Soon
(Patch 7.1 but not yet released)
Upcoming Mounts
(later patches)